General Dentistry
We offer a comprehensive range of high quality general and cosmetic treatments catering for all dental needs in a relaxed and friendly dental environment.
We are a multi award-winning general dental practice having won Munster Dentist of the Year twice, once in 2014 and again in 2016 and been finalists in Irish Practice of the Year in 2016. Our three practitioners have a combined total of over 65 years experience in the practise of dentistry. The primary aim of our practice is to provide quality comprehensive dental treatment with the utmost care and comfort for our patients through the following approaches.
We will always strive to initially educate our patients to understand the value of good preventive dental care in the knowledge that this will minimise their need for chair side dental treatment. Our role as dental care providers should begin before the patient even comes through our door. We will always strive to communicate with our patients in the manner that allows them to understand what their treatment entails in order to gain mutual trust and confidence.
We provide a broad spectrum of treatment options and always recommend all required treatment necessary for patients' long-term dental health. We will always listen to our patients needs and seek their opinion before any treatments are formulated. We offer a comprehensive range of high-quality general and cosmetic treatments catering for all dental needs in a relaxed and friendly dental environment.
Why Choose Us? Choosing and entrusting someone with your dental health is a big decision. One of your first considerations when choosing a practice or dentist would probably be his/her ability. But how do you gauge that? Well, you could ask another dentist or you could ask a friend or family member for a recommendation? Word of mouth is always the best recommendation for a dentist or family practitioner. You may want to know if he or she keeps up-to-date with the latest techniques. Is the equipment modern and clean? Does he/she have a gentle approach? Is he/she the empathetic? Does he/she use painless and non-invasive techniques and does he/she have a brilliant support team? Our practice certainly scores very highly on all of the above.
Why not browse through our website and you can test us by phoning or popping in, you will always be greeted by our charming and sensitive reception staff. Our aim is to give you an exceptional customer care experience from the minute you phone. If you do have a positive experience why not tell us about it, we are always pleased to hear positive feedback.
Available treatments include:
Routine Exam & X-rays
Dental Hygiene and Prevention
Fillings – Composite (White), Amalgam (Silver)
Tooth Extraction
Dentures
Crowns
Veneers
Bridges
Tooth Whitening
Mouthguards
Children's Dentistry
Nervous Patients & Education
Emergency Dentistry
We are passionate about dental care and patient satisfaction is our number one priority. New patients are always welcome so please do not hesitate to contact us at 061 315335.
Children's Dentistry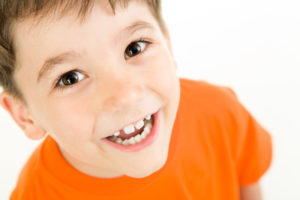 We want to get them off to a happy, healthy start! Our goal is to develop a positive ongoing relationship that follows your child's dental needs throughout childhood and teenage years. Our staff are all experienced in working with children.
Our primary focus is to educate patients about good oral health. We use the best equipment, materials and techniques to ensure your child's comfort and care.
Available Treatments:
Regular check-ups
Hygiene and Oral health advice and prevention
Fissure Sealants
Fluoride Recommendations
Fillings / Extractions
Nursing Home & Domiciliary Visits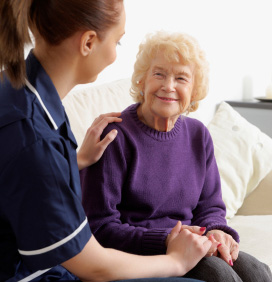 We offer the service of screenings in nursing homes and we offer domiciliary visits. We strongly believe in making dentistry accessible to all.
We wish to improve the quality of life of the person through prevention or relief of pain and problems by means of early identification and impeccable assessment with a pragmatic and person-centered approach.
We understand in certain circumstances patients may not always be able to attend the dental surgery. Our team offers the service of visits and screenings and, where appropriate, certain dental treatments may be feasible in the non-dental setting.
EMERGYDENTAL Please ring 087 796 5106 and we will endeavour to meet your dental needs.
continue reading »